In a
previous post,
I mentioned that there were some reasons in addition to the time factor that led to my decision to delete my blog. Well, in some weird way (though embarrassed to admit it) I somehow started to feel as though my blog validated me as a mom, housewife, homeschooler, homemaker, etc. It sort of made me feel like what I did/do on a daily basis was/is important. Now, being a mom, housewife, homeschooler, homemaker, etc ARE all very important and noteworthy roles, but I shouldn't need to have a blog to make me feel that way. Well, that is what my blog did for me. I felt "good" because I would get comments from people who were excited about some of the seemingly mundane things that I do everyday. I would check my blog throughout the day…just to see if I had any new comments. Now, don't get me wrong, it is great to know that other people are interested in your life, but you shouldn't need those comments to feel important! So, now I ask you, does your blog validate you? If so, please take a moment to evaluate and realize that you shouldn't need a blog to feel important. Whatever role God has called you to is noteworthy and important…and you don't need a blog or the blog comments to validate that role!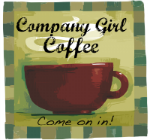 Like what you've read?
Subscribe to have it delivered directly to your inbox!
{This post may contain affiliate or advertiser links. Please review my disclosure policy.}